Stories of
Data-Powered Change

Data can transform a school, nonprofit, government agency, or business.
When you're faced with a problem in your community or team, you need to hear directly from the people who are affected. We work together with you to collect data, create a plan, and implement a solution.
The case studies that follow share some of our clients' stories about how they created measurable, lasting impact grounded in data.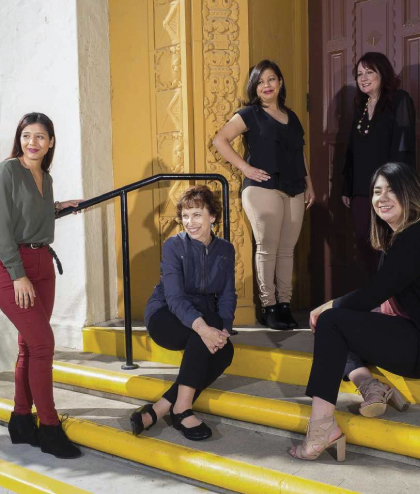 Rethinking discipline and intervention services through data.
Escondido Union School District

Background
Truancy and absenteeism were on the rise. Violence-related suspensions and expulsions were up and intervention services, though available, were somewhat piecemeal and scattered. A concerning number of middle school students were drinking alcohol. Many said they didn't feel safe at, or connected to school.
How we partnered
With funding from a federal Safe Schools/Healthy Students grant, the district formed the multi-agency CARE Youth Project. TLC partnered with CARE Youth staff to collect and analyze data on service delivery and its impact on behavioral referrals, attendance, and truancy.
By the end of the first project year, we realized something important: Discipline wasn't applied consistently across all school sites. In many cases, problem behaviors weren't triggering referrals to the school social worker or student assistance team for intervention services. Even when referrals were getting to the appropriate staff, access to services varied significantly between campuses.
In addition, because service data weren't being tracked consistently, there was no way to determine which interventions and what length of intervention appeared to make the biggest difference for students with specific needs.
CARE Youth and TLC staff worked together to develop a strategic plan to address how to consistently integrate discipline and support at every school site.
Results
At the end of the five-year grant, TLC presented data that told a success story beyond anyone's expectation.
Violence-related suspension days fell by 84% at elementary sites and 75% at middle school sites. Violence-related expulsions at middle schools fell by 74%.
The average numbers of days absent per student fell by 31%, and the percentage of students who reported not coming to school because they felt unsafe there dropped by 21%.
Middle school students showed a 41% decrease in self-reported 30-day alcohol use.
Expulsions related to alcohol and other drug use at middle schools dropped by 71%.
The percentage of 7th grade students who reported a high level of meaningful involvement at school rose by 29%.
Even though the grant period has ended, the district has sustained and expanded its programs and services. The staff continues to use the data tracking system TLC created to chart their course and monitor outcomes.
Best of all, the youth are thriving.

"TLC was so much more than an evaluation firm. Dixie and her team embedded themselves in our project and our community. They became core members of our management team for all five years and through every step of our program. Three years after the grant period has ended, our district has sustained and significantly increased services. Our local data continues to be collected, reviewed, and analyzed using methodologies introduced by the TLC team."
KIMBERLY ISRAEL, LCSW, MPH, Coordinator of Community Outreach, Escondido Union School District
Using data to build socially responsible programs, services, and workplaces.
Wonderful Orchards

Background
Wonderful Orchards, a division of The Wonderful Company, has made significant local contributions to communities in the central and southern San Joaquin Valley where its employees live and work. Wonderful has built a school, developed a park and community center, set up health clinics, and provided scholarships to the children of its year-round employees. When the company needed data to better understand the needs of its employees, it turned to TLC for help.
Local managers were concerned that while Latinos constituted much of their local workforce, they were only a small percentage of local management. While the company wanted to promote from within, very few Latino employees applied for supervisor positions, and too few appeared to be improving their English language skills. Management wanted to understand why.
How we partnered
TLC staff, many who are native Spanish speakers, conducted a series of focus groups with employees. Among the many findings were a few significant surprises:
Employees were eager to learn English. Nearly every worker had attended local ESL classes, but the lessons were basic, repetitive, and failed to include vocabulary they could use at work, so they stopped attending.
Employees were reluctant to apply for management positions, in part because they feared they would lose the friendship, camaraderie, and support system of their peers if they moved "up."
Some employees reported that a few supervisors were unsympathetic to their needs (e.g. taking time off to attend a parent/teacher conference or to take a child to the doctor).
The data from these focus groups gave managers the information they needed for planning. Wonderful Orchards also turned to TLC while developing plans to institute health clinics in the San Joaquin Valley for employees and their families. We conducted interviews and focus groups to help them find answers to questions such as: How likely were employees to use the clinics? What were their concerns about company-sponsored health care? What would be the most effective way to market the availability of health care services?
Results
By using TLC as a neutral outsider, Wonderful Orchards was able to gather the information it needed to continue its commitment to its employees and to social responsibility.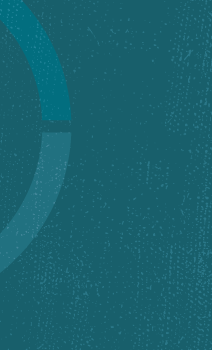 "TLC is our go-to source when we need help understanding the milieu of our employees and their communities."
WILLIAM PHILLIMORE, Executive Vice President, Wonderful Orchards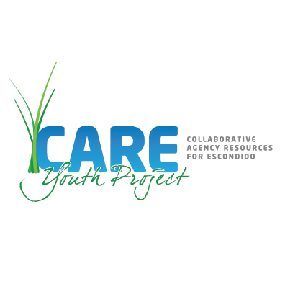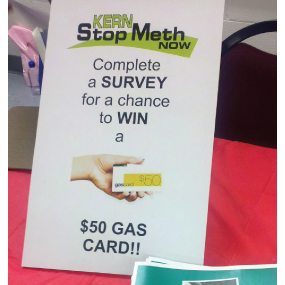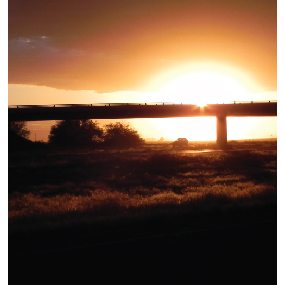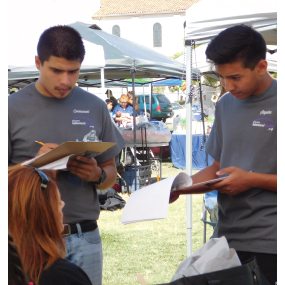 Quantifying the impact of methamphetamine on county resources.
Kern Behavioral Health and Recovery Services

Background
Meth was taxing Kern County's services and taking a toll on its communities. At the request of Kern County's Board of Supervisors, Kern County Behavioral Health and Recovery Services contracted with TLC to study the impact of methamphetamine on county resources.
Limited data were available about rates of use, and many agencies—some prohibited by law from keeping such records—didn't know how many of their clients were coming to them because of methamphetamine use.
How we partnered
We created a research methodology to address the gap. To begin, we conducted key informant interviews with the district attorney, the public defender, law enforcement officials, county agency administrators, and administrators from the county hospital.
When we found that data were sparse, or nonexistent, we received approval to have county workers, paramedics, and law enforcement officers complete a short checklist for one month after every encounter they had with a client or member of the public. The checklist provided us with demographic information about the individual, and whether alcohol, meth, or other illegal substances were involved in the interaction.
We randomly selected and interviewed people who had been through treatment and tested clean for one year to undergo in-depth interviews. We also conducted ethnographic case studies of two West Kern communities that had been hit hard by the meth crisis, one with an oil-based economy and one with an agricultural one.
Results
The outcomes of the study were stunning. Among them:
Roughly one-quarter of all contacts with county agency staff and law enforcement included meth.
Nearly 50% of all substance abuse clients served by Kern Behavioral Health and Recovery Services over the course of one year named meth as their drug of choice.
One-third of the randomly selected patients entering the Kern Medical Center Emergency Department admitted to having used meth at least once.
Ninety percent of the individuals in treatment that we interviewed started using meth as a teen. Half of them were under 15 years of age at the time. All of them took their first hit while under the influence of alcohol.
The study led to the birth of the Kern Stop Meth Now Coalition and local initiatives to reduce alcohol use among teens. An official at the U.S. Substance Abuse and Mental Health Services Administration called it, "one of the most comprehensive county-level studies of its kind." The data led the County to successfully apply for a Drug-Free Communities grant.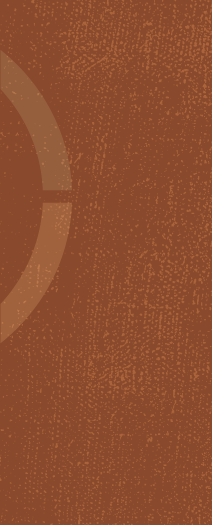 "From bringing in medical experts to providing the infrastructure for the grassroots efforts it would take to create the baseline Kern County Methamphetamine Impact Study, TLC's expertise was essential. Their skill in facilitating focus groups and conducting interviews with key informants has allowed this task force to reach deep into communities, affecting awareness and change."
DENA MURPHY, Director, Kern County Department of Human Services
Helping youth transform community perspectives about mental illness: a participatory action research project.
Kings County Behavioral Health

Background
The data about Kings County's youth were concerning.
More than 25% of 7th grade students and a third of 9th and 11th grade students reported having felt so sad and hopeless for two weeks or more over the past year that they stopped engaging in normal activities.
18% of 9th graders and 20% of 11th graders reported having seriously considered attempting suicide in the past 12 months. These data were in line with the unacceptably large number of youth coming to the emergency room due to a suicide attempt or self-harming behavior.
In the three-year period between 2013 and 2015, young people 16-24 years of age made approximately 1,103 visits to the emergency room because of a mental health issue. (The total population of 16-24 year-olds in Kings County was just over 24,000).
Approximately 340 of these ER visits were due to self-injury or suicide attempt.
Fifteen youth 15-24 years old in this very small county killed themselves between 2012 and 2017.
How we partnered
Kings County Behavioral Health hired TLC to recruit youth 15-24 years of age and train them to collect data regarding the mental health needs of young people in Kings County. They would also learn to analyze the data, and make recommendations about next steps to meet the needs of this vulnerable population.
TLC recruited a diverse group of 20 young people from throughout Kings County for the three-year project. The team included youth who performed well at school and those who struggled. They came from impoverished and middle-class backgrounds. Some had behavioral or mental health problems, and some did not.
Despite their differences, if you saw this team of youth in action, you wouldn't be able to tell who was who. They were all engaged, excited, dynamic, and courageous.
Results
Using a participatory action research model, the youth developed surveys and interview protocols, and conducted interviews and focus groups with treatment providers, health practitioners, law enforcement officials, and city officials. They administered intercept and door-to-door surveys, and examined secondary data from a variety of sources. They also studied depression, suicide, self-harming behaviors, and anxiety disorders, as well as shared stories about their own struggles and the struggles of their friends.
The group completed three PSAs in English and two radio spots in Spanish aimed at reducing stigma, as well as a mini-documentary about the mental health needs of young people in their county. They also conducted town hall meetings throughout the county in English and Spanish. Their commitment to reducing stigma and raising awareness around mental health in their communities was exciting and inspiring. They learned they have the power to create positive change.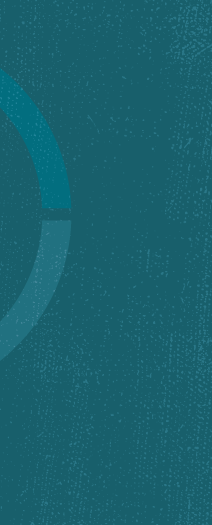 "TLC has taken our participatory action research project (funded through our California Mental Health Services Act Innovation program) and brought it to life in ways we hadn't imagined. TLC not only trained our young people to conduct research but also developed their capacity to advocate for services for other young people. Their understanding of our system greatly benefits our community."
AHMAD BAHRAMI, MBA, MHSA Coordinator/Ethnics Service Manager, Kings County Behavioral Health